Faith Restoration Ministries International [FRMI] and Faith Restoration Bible Institute [FRBI] were founded by Dr. Barbara Stuart. The aim for FRMI is to help people who have suffered emotional, spiritual, or even physical hurt to overcome residual pain from memory of the past.
While physical pain can be overcome with medication and time, emotional and spiritual pain do not heal as quickly in the lives of many people.
​There are times when it is difficult to forget the experience of loss, disappointments and failures. Nevertheless, this type of Counseling has proven to be a source of healing and helping to overcome past damages.
​Faith Restoration ministries provides Counselling, Inspirational books, and Spiritual enrichment for those whose hearts have been torn or broken.​The type and style of Counselling is a healing ministry and each session is guided, and directed by the Holy Spirit.
The Counsellor depends on the empowerment of the Spirit and the Word of God to bring healing, peace, and comfort for those who are hurting.​ Dr Stuart has been in the ministry of counselling for many years and has seen the miraculous change in lives, attitudes, and behaviours of those who seek out this ministry for help.
​Each counseling session is prayerful with concern for the counselee so that he or she leaves with satisfaction knowing that God has the situation under control.​One of the major conditions that cause spiritual, emotional and results in physical situations is the spirit of unforgiveness.
If you find that you cannot forgive someone, try Faith Restoration Ministries Counseling and hear how you can be free and healed of your pain.
If you need Counseling, Discipleship, or maybe you have been searching for peace and understanding of God's Word Faith Restoration Ministries is here to help you.
We believe "That there are three that bear record in heaven, the Father,
the Word [Jesus], and the Holy Ghost, and these three are one" [I John
4:7].

We believe that Jesus Christ was born of the Virgin Mary, and that He is
the only Redeemer to reconcile us with God: "And all things (are) of
God, who hath reconciled us to himself by Jesus Christ, and hath given
to us the ministry of reconciliation" (II Corinthians 5:18).

We believe that Jesus Christ is all truth: "For many deceivers are entered
into the world, who confess not that Jesus Christ come into the flesh.
This is a deceiver and an antichrist" [II John 1:7].

We believe that Jesus Christ is the Son of God who came to earth to die
for the sins of all mankind: "For God so loved the world that he gave
his only begotten Son, that whosoever believes in him should not perish,
but have everlasting life" [John 3:16].

We believe in the Great Commission given by Jesus Christ instructing us to
reach people of all religious, ethnic, cultural, and geographical backgrounds:

"Go ye therefore, and teach all nations, baptizing them in the name of the Father, and of the Son, and of the Holy Ghost:
Teaching them to observe all things whatsoever I have commanded you: and lo, I am with you always, even unto the end of the world" [Matthew 28:19-20].... More

Do You Need Counselling?

Faith Restoration Ministries provides Online Professional Pastoral Counselling.

Do not sit alone nursing your pain. God still answers prayers and He wants to help you.
Contact

Email or dial

6789644096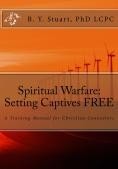 The aim of this ministry is to:
Help the lost find their way to God

Help the hurting

Restore faith and to mend broken relationships

Heal emotional wounds and broken spirits

Restore lives from the inside out

Reach those who are lost

Help those who are searching for truth through, prayer, teaching, discipleship and the love of God.

With the exception of extenuating circumstances, sessions are as follows:

Mondays 11:00 am to 3:00 pm


Tuesdays 3:00 pm to 5:00 pm

Wednesdays 11:00 am – 5:00 pm

Thursdays 3:00 pm - 5:00 pm


Fridays 11:00 am – 5:00 pm
Please contact us to schedule an appointment.
Email Dial 678 964 4096